Realtors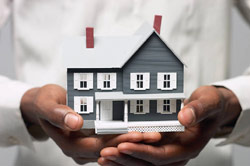 Buying or Selling a Home is a BIG DECISION, one that will have personal and financial impacts! 
Our tailored approach is a balanced mixture of personal and informative conversations using safe face to face interactions, and secured modern technology. With these tools, our experienced Realtors will assist you through the home buying and/or selling process, providing a smooth & efficient transaction as possible.
We take the time to get to know our clients; and willingly share our vast knowledge to ensure peace of mind for them before, during and after a successful transaction!
Get to know our Realtors by reviewing their profiles.